Otago Central Rail Trail
CYCLE AND WALKING TRAILS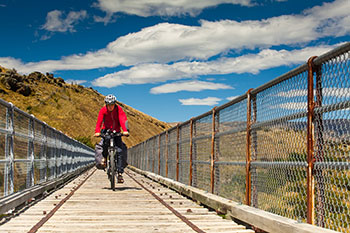 Otago Central Rail Trail
The Otago Rail Trail is steeped in history
The Otago Rail Trail is open all year round, it is an off-road cycle and walking trail so there's no traffic just yourself and the amazing scenery. You can enjoy the rail trail on your own or with a group of friends. The trailer can be completed in various stages there are 1-day trials 2 trail 3 days and 5-day trails.
Otago province was keen to open at the region to rail so that farmers and orchards could get their products to market. Roads were rough and bad quality so they set about a 42 year journey creating a railway system. The railway system was constructed by workers using picks and wheelbarrows and dynamite in very harsh cold conditions. This period of construction was doing during the economic depression and the first world war in time the rail line was completed and became the lifeblood of the region. Later as the roads became more economical and rail became less economical the decline of the rail link meant that it became redundant.
Otago Rail Trail Trust was originally established in 1994 by the Department of Conservation to help raise funds to convert the old disused rail line into a walking and cycling trail.
Download our New Zealand Travel App to get:
360 degree views within the church
More than 10 video stories (including the legendary James Mackenzie)
Background to the dog statue
Flyover of the church
Plus much more
Please download the FREE Discover NZ Tourism app
and purchase the unique tour guide.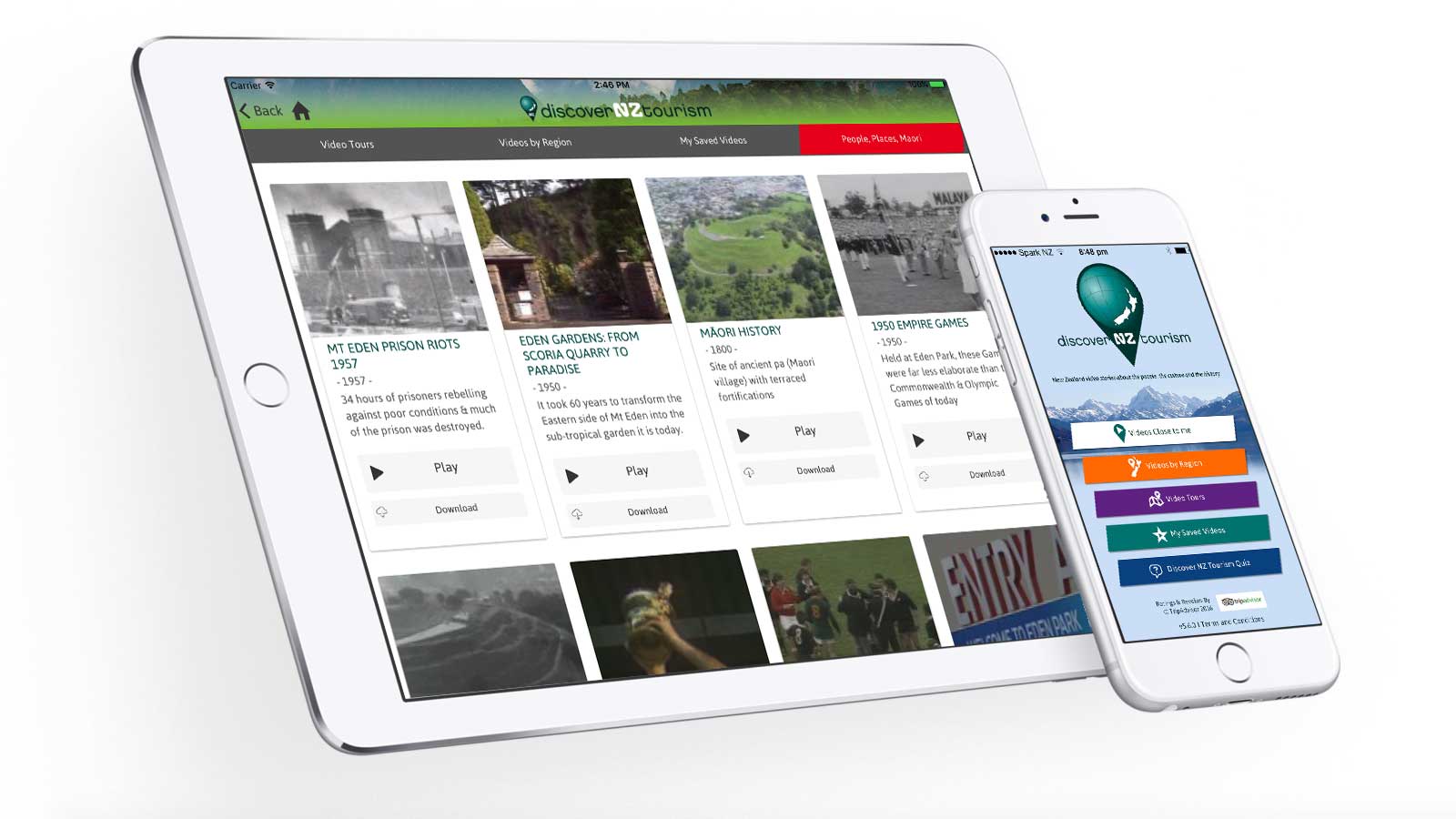 Discover New Zealand Tourism app
The Discover New Zealand Tourism app is the perfect companion for your New Zealand vacation or sight-seeing tour. The free App has a growing range of clips and tour guides available in the North and South Islands.
Read more ….